Jewellery Trends are changing in India! Are you Riding the Wave?
28 Feb 2021
Gold prices were already on the rise since the last three years and with the onset of the pandemic, the price sky-rocketed like never before!
With the global stock market crashing, investors moved their investments towards gold bars. Additionally, the supply chain in the Gold Industry got completely disrupted because of Covid-19. As a result, the pressure from multiple sides pushed the gold price to an extent where customers started questioning the affordability overall.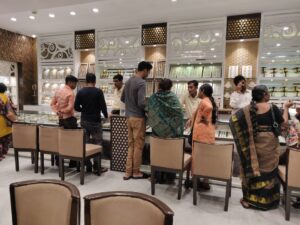 Jewellery sale and demand fell by 80% all over the country. In this situation, as jewellers who promise to always serve your needs, what did we plan on doing?
In order to make jewellery buying easier during these trying times, we at J. K. Chandra Jewellers are taking active steps:
1. Easy Old Gold Exchange: We guarantee a great exchange value for old gold, especially on hallmarked jewellery. If you have old jewellery you no longer use, exchange them at excellent value and purchase your favourite pieces right away.
2. Good Purchase Rates: We accept jewellery for purchase at any point in time. If you are looking to sell jewellery against a good value, trust us on the same.
3. Easy Instalments: Looking to save up a little at a time for future purchases? Save up with us. Book a small amount of gold every month over 12 months, and get excellent benefits at the end of your scheme!
4. Going Lightweight! It's time to get creative. You will find an assortment of designs across lightweight jewellery that not only carry the volume but also the style that you are looking for.
5. Constant support and assistance: Our staff is endowed with the highest work ethics and we assure constant support, guidance and assistance. We ensure your heart and wallet are both happy at the end of your purchase.
Visit us for a great shopping experience.
For any support, call us at +91 98746 49056 or visit our website at www.jkchandrajewellers.com